Commercial Locksmith
Back To Our Services
Here we look at some of the most common problems that can be suffered when it comes to commercial locks. You should never have to wait until the end of the week to get repairs done. If you are within reachable distance of our base, we'll be able to come and take care of any type of lock malfunction.
Broken Locks and Snapped Keys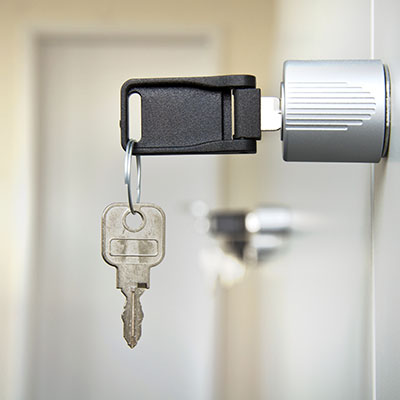 We can repair any kind of lock that has been broken in an accident or break in. It's always a good idea to have commercial locks repaired as soon as you notice that they are not functioning. It's never worth the risk of waiting days to have the security of your premises back to fine working order. Old rusty locks can sometimes snap keys in them. When this happens, avoid trying to dislodge the key yourself - this can lead to harm or further damage. We can remove the key safely and provide a new one to replace it.
Safe and Storage Lockout
Locked out of a really important cabinet or safe? Our experts have the experience to be able to crack any type of lock that is in good working condition. We'll arrive with the latest in lock cracking techniques to safely and effectively bypass any lock in your way. We can create new keys with mobile cutting equipment as well as install new locks for doors and various containers.
Expert Commercial Locksmith Services
We strive to offer fast responsive services to our local community. If you have a lock in your building that is giving you trouble, call us and we'll take care of it for you. Have old locks that are starting to become outdated? We can supply and install a wide range of modern locks to suit your preferences. There is no lock design we can't repair or replace. We can also perform a troubleshooting assessment of your building to check if there are weaknesses that you should be aware of.
Call now for a quote or to find out more about any of our services.