Residential Locksmith
Back To Our Services
San Fernando, California, quite naturally is a region in the San Fernando Valley. There are close to 24,000 people who call the city of San Fernando home. If you are one of those people who reside in San Fernando, you will be happy to know that Locksmith San Fernando is there should you ever need a residential locksmith. When it comes to our services, some of the things we offer are: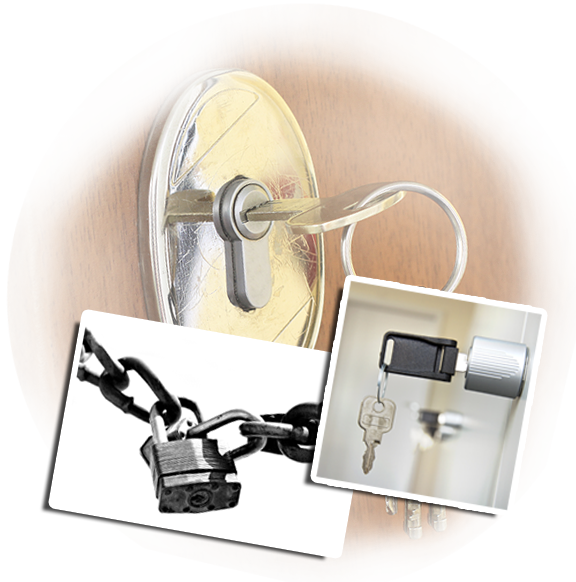 24 hour residential locksmith services so that you do not have to worry about your lockout occurring when we are closed.
Residential lock repair in case you have a lock issue that just requires a simple fix.
Residential lock change for the more extreme cases where a simple repair will not do or you want the locks to be replaced because you have lost house keys.
Residential lock rekey for when you simply need a key to be made from the lock impressions.
Whenever you call us at Locksmith San Fernando, you can feel confident that we will always send you a locksmith who knows what he or she is doing. We rarely hire anyone without experience in locksmith work. In the few cases where we do, we provide extensive on the job training for them before we send them out on a job by themselves. You will never have a locksmith who is anything less than professional and knowledgeable about the job at hand.
We are a local residential locksmith shop
That means you will not have to call anyone who is out of town to come fix your residential locks. One phone call to use and, within minutes, your residential locksmith will be at your door ready to begin the task that needs to be completed.
Should you ever need any safe installation or safe lock assistance at your home, do not worry because our locksmiths can take care of those needs as well. In most cases, safe installation can be done within a single day, if that long, so you do not have to take too much time off for the installation work. Depending on the severity of the problem, tinkering with a safe lock can take a while however. Be prepared for this problem to take much longer than a normal lock issue would.
We here at Locksmith San Fernando are positive that you will be satisfied with our residential locksmith work. We only want to leave with the job done as best as it can ever be completed, so we can assure you that you will never be disappointed with our work when we leave.